STROHHALME BEDRUCKEN LASSEN
SLIDERSTRAW: THE SUSTAINABLE ADVERTISING MATERIAL
Mit der Lasergravur eines Logos sowie der Personalisierung der Verpackung stellt SLIDERSTRAW nicht nur ein nachhaltiges, sondern auch modernes Werbemittel dar. Ob als Mitarbeite:innen- & Kundengeschenk oder Give Away auf Veranstaltungen –
SLIDERSTRAW is high-quality, innovative, and versatile.
Underline your company's commitment to sustainability and win your customers over with the versatility of SLIDERSTRAW.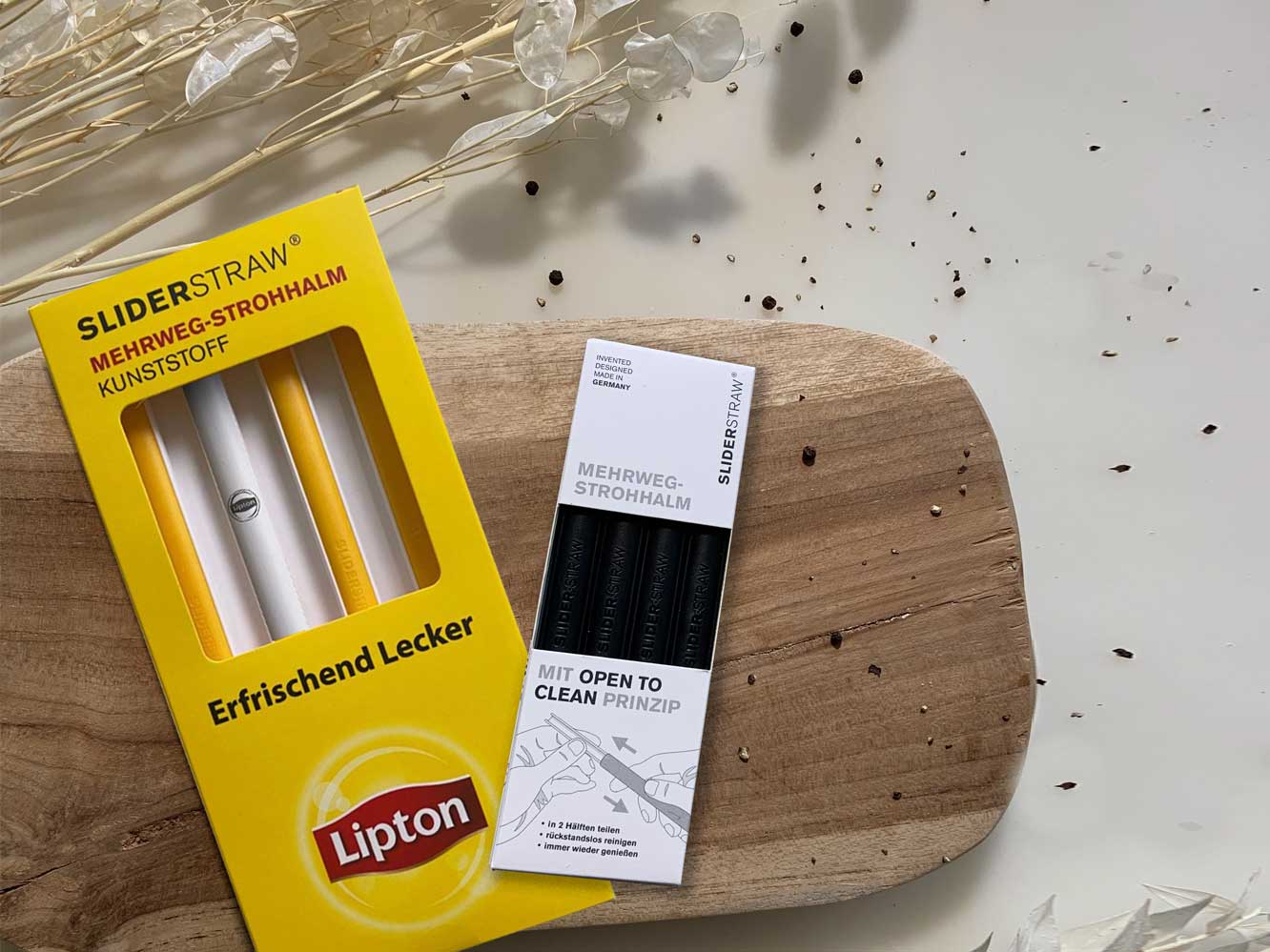 CREATE YOUR OWN PACKAGING
Gestalten Sie Ihre SLIDERSTRAW Verpackung ganz nach Ihren Wünschen.
Die individuellen 4er Sets eignen sich super als Werbemittel.
Gestalten Sie das Set ganz individuell nach Ihren Wünschen.
INDIVIDUALIZATION FOR YOUR COMPANY
Laser-printing service: We are happy to laser your logo or company lettering onto SLIDERSTRAWS
Color of your choice: Starting from an minimum order of 10,000 items, you can receive customized SLIDERSTRAW straws in your company colors.
Sie haben Fragen? Rufen Sie uns an: +49 30 27 57 77 22 oder schreiben Sie uns eine Mail an mail@sliderstraw.com.