STRAWS PRINTING
SLIDERSTRAW: THE SUSTAINABLE ADVERTISING MATERIAL
With laser-engraved logos and personalized packaging, SLIDERSTRAW is a modern, sustainable advertising material. Whether as a gift for employees and customers or a giveaway at events.
SLIDERSTRAW is high-quality, innovative, and versatile.
Underline your company's commitment to sustainability and win your customers over with the versatility of SLIDERSTRAW.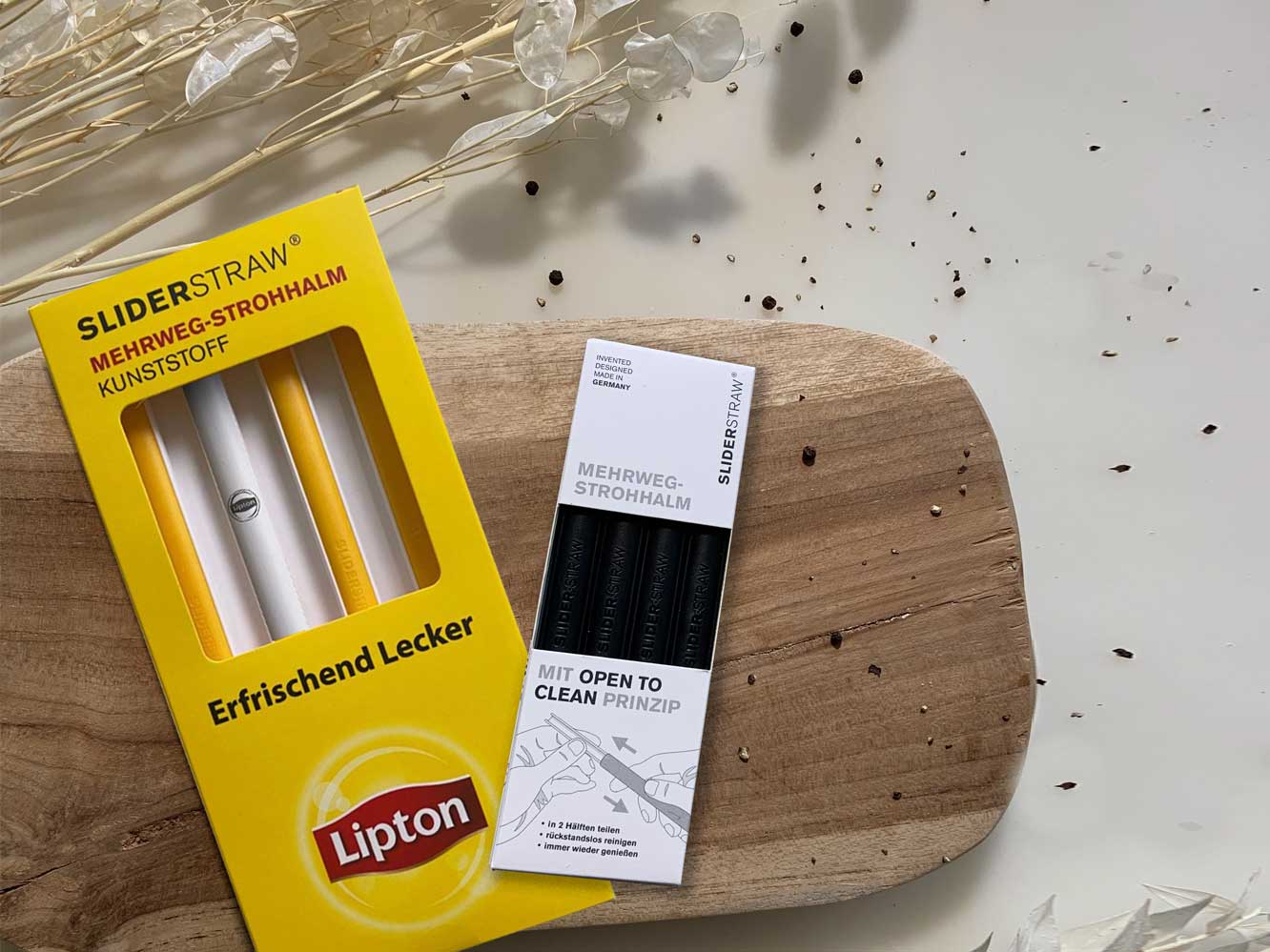 CREATE YOUR OWN PACKAGING
Design your SLIDERSTRAW packaging according to your wishes.
The individual sets of 4 are super suitable as promotional items.
Customize the set according to your wishes.
INDIVIDUALIZATION FOR YOUR COMPANY
Laser-printing service: We are happy to laser your logo or company lettering onto SLIDERSTRAWS
Color of your choice: Starting from an minimum order of 10,000 items, you can receive customized SLIDERSTRAW straws in your company colors.
Fragen? Rufe uns an: +49 30 27 57 77 22 oder schreibe uns eine Mail an mail@sliderstraw.com.